T Slot Aluminum T-Nut Drop In W/Ball 25 pack #3917-25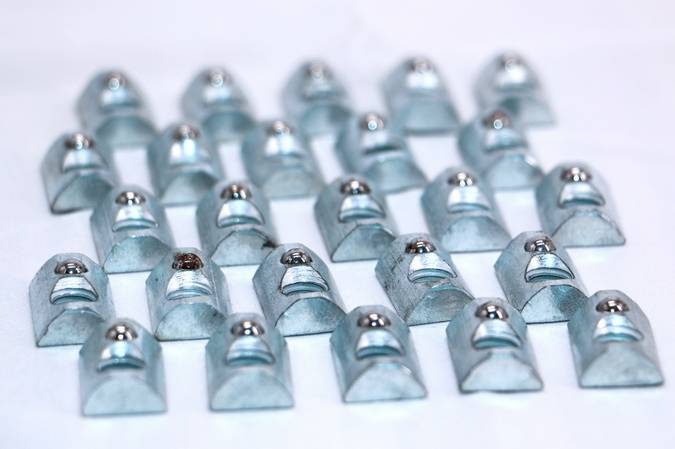 Aluminum drop in T-nut with Allen set screw to lock nut into position for use with T-slotted aluminum.
5/16" - 18 thread

7/8" long

1/2" wide
Sold in 25 packs.
Customers Also Bought:

#4302 For more information on this product, click the product title above.