Single Gauge Manifold #100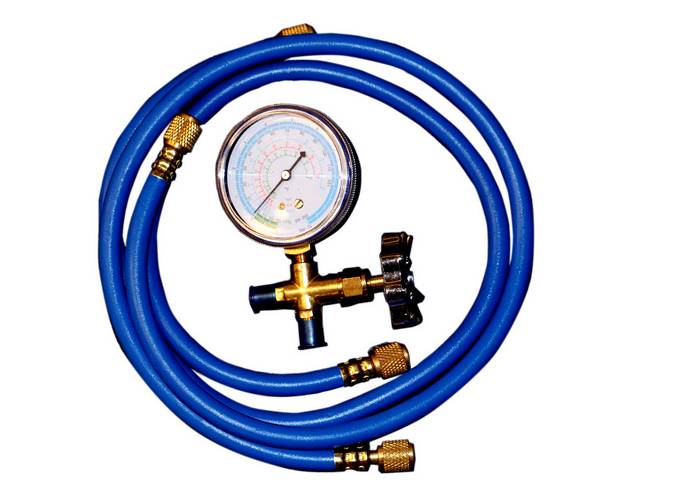 Includes 2- 3' charging hoses with 1/4" flare connections. Works with Enviro-Safe cylinders and connects to R12 or R22 systems.
To use:
Connect hose below gauge to system being charged.
Connect other hose to refrigerant tank.
Open valve to put refrigerant into system.
Close valve to read pressure in A/C system.
Note: when valve is open, pressure on gauge will rise rapidly. Putting refrigerant in slowly allows you to monitor the pressure much easier.
Customers Also Bought:

A blend of selected oils that have been formulated to provide the extra oil needed when an air conditioning unit loses the oil charge due to leaks or malfunctions in the system. For more information on this product, click the product title above.