Premium Oil Injector 2 oz #5065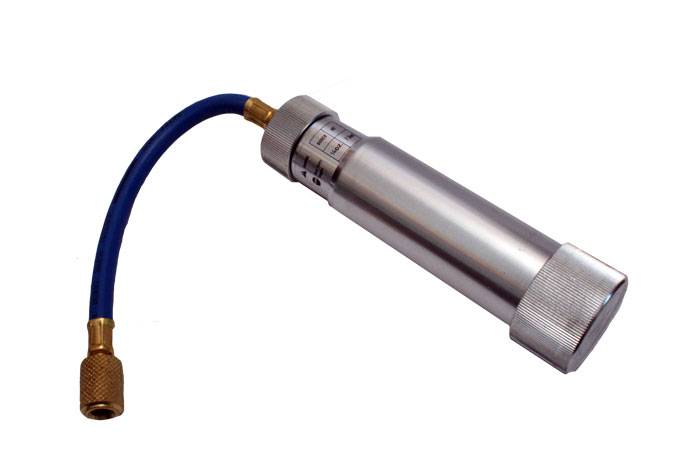 Other Documentation
This is our injector for the professional technician. It allows you to inject an additive to your A/C system even when fully charged with refrigerant.

This injector has a measuring scale on the side of the injector to assist in putting in the correct amount of additive.

Directions for Use:
Screw outer tube of the injector down to see fill scale.

Hold scale tube and remove top cap with hose.

Adjust outer tube to correct amount of additive on scale.

Add additive.

Additive: Stop Leak, Proseal, Dyes, Oil, ma be purchased from Enviro-Safe under the Refrigerant Support Fluids section.

Screw top cap back on until tight. DO NOT USE WRENCHES TO TIGHTEN! Hand tighten only!

Connect coupling to low pressure service port (big line)

Start A/C system.

Wih compress clutch engaged and running turn outer tube clockwise until the tool stops.

Remove coupler from A/C service port, replace cap.

Clean injector thoroughly using brake cleaner and make sure to clean the hose of any additive.

This item can work with R134 applications if you purchase a low side snap coupler #3045 or low side thread down coupler #3065. These can be found under A/C Tools.
Customers Also Bought: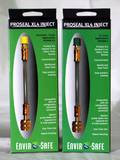 Everyone loves ProSeal XL4, Introducing Enviro-Safe's New Line of Inject products. The first Inject Product we are introducing to the World: Enviro-Safe ProSeal XL4 Inject.
Finally, a Pro Dry for larger units! *Home/Commercial/Large unit Use* For more information on this product, click the product title above.